Your employer in Würzburg with prospects
We would like to briefly introduce ourselves before you introduce yourself to us.
Our name: Immobilien-Management GmbH - Gebäudeservice Würzburg or abbreviated to IMG-G. We are a subsidiary of WVV. We are experts in cleaning, service and infrastructure services with 15 years of experience in this field. Our biggest assets are our 100 or more qualified and satisfied employees.
Our head office is still located in the Würzburg-East industrial area. We will be moving to the innovative Skyline hill Center when the new industrial area in the Hubland district is complete. From there our area of operation will then extend into all districts of Würzburg. The diverse services we offer range from basic and maintenance ground service to porter services, gardening and concierge services.
You are guaranteed varied and interesting work with us. Our customers are municipal bodies and public institutions. We do not operate on the open market and offer a secure job with good pay. When will you become part of our team?
Our new head office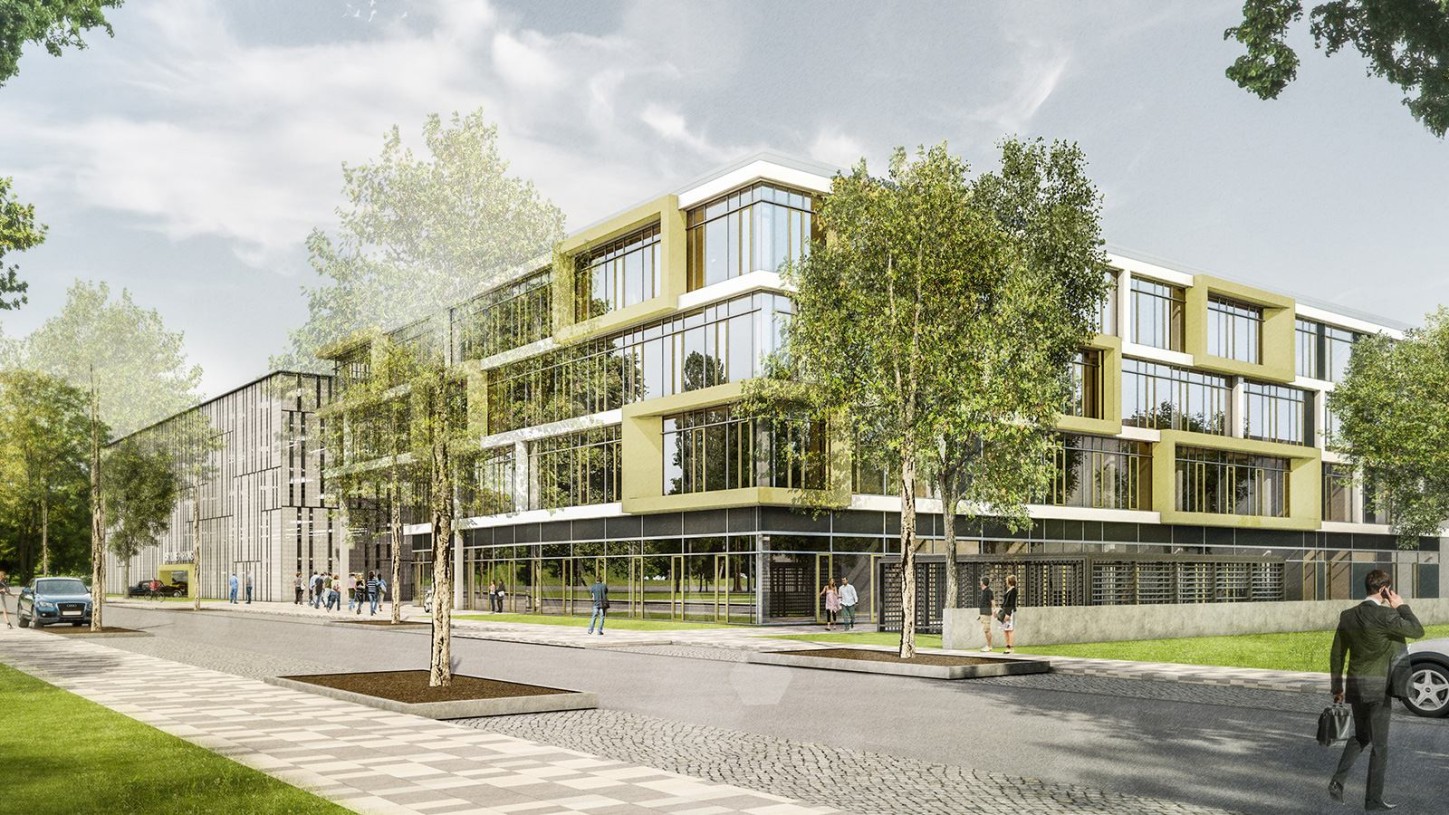 The Skyline Hill Center forms the heart of the newly built industrial area in Hubland.
Our services at a glance
The range of services we offer is diverse and includes a wide range of infrastructure-based building management services.
Building cleaning
Maintenance cleaning
Industrial cleaning
Rough site cleaning, fine site cleaning, final cleaning
Glass and façade cleaning
Graffiti removal
Cleaning of lighting systems
Cleaning of solar modules
Carpet and upholstery cleaning
Basic and special cleaning
Fire and water damage restoration
Security services
Porter services
Gate control
Reception services
Ground service
Post service and errands
Infrastructure services
Concierge service
Winter service
Transport and road surface cleaning
Garden maintenance
Pest control